Phlebotomist Requirements
---
Phlebotomist Requirements: Training Certification And Work
jh rolex day date 118208 36mm mens watch stainless steel
---
– Receive free info from
Phlebotomy Schools
Before embarking upon a career in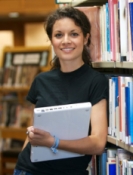 phlebotomy, a high school diploma or a GED is required. Once those requirements are met, phlebotomy courses at a formal college or vo-tech training can be taken. Certification may or may not be required depending on the state, but is recommended by health experts as most employers do require certification at the time of employment or within an agreed upon time table. These certifications have levels as well such as phlebotomy I, phlebotomy II, or phlebotomy III. Some jobs will require different levels of these skills.

The State of Florida Phlebotomist Requirements currently include not only a high school diploma or GED, but also a 90 hour, 3 to 6 month training program in phlebotomy. The University of Gainesville offers the course along with other state colleges and vo-techs. Florida does not require licensure or certification for phlebotomists, but most employers in Florida do require certification before hiring. There are a few that offer on the job training before certification.
The Phlebotomist Requirements in California include not only phlebotomy technician education courses, but 1040 hours of documented experience including 50 successful venipuntures, 10 successful skin punctures, an approved 20 hour didactic phlebotomy course, pass an approved certification exam and then apply to the state for state certification.
A career in phlebotomy can be rewarding. Drawing blood samples for various testing purposes is a vital role in healthcare and the personal requirements are, but not limited to, not being squeamish about blood or needles. Finding jobs in this field is virtually certain as long as state Phlebotomist Requirements are met.
Opportunities for advancement as a Phlebotomy Technician are available in most venues. Supervisory and training positions are available to the certified phlebotomist. The most common venues for a career in Phlebotomy are hospitals, doctor's offices, laboratories, clinics, and blood drives. Average salaries do vary from state to state, but usually start at around $24,000. The more experience, the higher the salary as with any other career.
Before pursuing a career in phlebotomy, be sure to check with local schools to find out the specific requirements for both training courses and certificartion or on the job training options.
Click Here To Get Free Information From Phlebotomy Schools