Phlebotomy Certification Exam – Become A Phlebotomist
---
What Is Involved In The Phlebotomy Certification Exam?
---
– Receive free info from
Phlebotomy Schools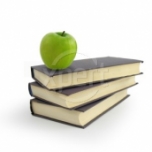 A phlebotomist is someone who is trained in methods and procedures for drawing blood, as well as other laboratory procedures and tests. Most hospitals and blood banks or blood collection centers require ASCP phlebotomy technician certification. To receive certification, a phlebotomist must take a phlebotomy certification exam.
Tuesday, January 19, 2010

To understand what this means, it is important to know what is involved. First of all, ASCP stands for the American Society for Clinical Pathologists. Pathology is the study of blood and tissue samples in order to make a definitive diagnosis. Therefore this is the licensing body which issues phlebotomy technician certification.
Those desiring to take the phlebotomy certification exam fall into two categories: the first would be those who have taken a course in phlebotomy, in other words, have received formal education in phlebotomy. The second category would be those who have received hands on, on the job training, and have the practical experience of actually working in the field of phlebotomy.
Prior to taking the phlebotomy certification exam. It is strongly suggested by many in the field that a candidate should find a good study guide and make an exhaustive study. It is possible to access practice tests, which will also help to give a much better idea of what to expect in terms of the actual questions found on the phlebotomy certification exam itself.
Because this is a standardized test, some will find it to be daunting. However, the presumption by the testing organization, is that the candidate already knows and understands phlebotomy and laboratory procedure. Therefore, if the candidate is well versed in phlebotomy, they should pass the examination.
Once the phlebotomist has passed the examination they will be required to take continuing education units to renew their license on a yearly basis. As it is in any other field, continuing education is vital to maintaining a solid base of knowledge. With the constant advances that are being made in technology across the medical spectrum, a phlebotomist would need to know the latest and most advanced procedures as well as the equipment with which those procedures are performed.
Phlebotomy is an exciting field in which to work, and the job opportunities are virtually limitless. There are a number of specialty areas within phlebotomy. Just as an example, for instance, you might want to explore being a donor phlebotomy technician, histotechnician, or a medical laboratory technician. Good luck in your career!
Click Here To Get Free Information From Phlebotomy Schools